EBSCO Discovery Service is a system which ensures the simultaneous implementation of search in all of those scientific databases, that Ilia State University has an access to (search by the principle of a "single window").
.
.
.
.
Detailed description | Access from University | Access outside the University| Guides| Trainings | Ask a librarian
---
ScienceDirect  – 'ScienceDirect' is one of the authoritative electronic scientific databases in the world which contains 2000 magazine titles, it includes full texts of more than 2 million articles in total. 'ScienceDirect' is oriented towards exact and natural sciences, although small number of social and humanitarian studies are also represented.
.
.
---
Scopus – Scopus is an electronic database which incorporates bibliographic data, abstracts and citation indicators since 1995. It includes 21000 scientific magazine titles of more than 5000 publishers, more than 50 million records in total.
.
.
.
---
Ilia State University offers its readers to use two important products of Clarivate Analytics's electronic database since 1st may, 2013. These are Web of Science and Journal Citation Reports. 
.
.
.
.
---
Based on the citation data, Journal Citation Reports offers its users systemic, objective, critical evaluation of the world's leading journals. Considering the sources of the indicated citations that are included in articles, Journal Citation Reports (JCR) measures impact and research significance of journals, shows correlation between the cited journal and the journal where that citation was employed.
.
.
---
The library includes diverse spectrum of studies: business, political sciences, fiction, psychology, medicine and social sciences, art, history, atc. It also offers access to wide range of popular academic subjects and contains more than 5,000 academic journal titles, specific publications (Entertainment Weekly, The Hollywood Reporter, Variety) and diversified list of newspapers – full texts among them.
.
.
---
Taylor and Francis online stores 1700 journal titles, which cover a wide range of different science branches, starting from the social sciences and humanities, including science and technology. Ilia State University has access to the full texts of the articles issued since 1997 up until now.
 .
.
.
Detailed description | Access from University | Access outside the University | Guides | Trainings | Ask a librarian
---
Pivot TM stores data about the scientific grants that are currently available all over the world. By using this platform, a concerned individual is able to search for the projects existing in their field (opportunities for funding).
.
.
.
.
---
ProQuest Dissertations is an interdisciplinary scientific database with full texts of dissertations and theses that are stored at up to 3000 universities. Consequently, it boasts the most complex collection of works. Through the database users can access doctoral and master writings issued since 1997, more than 2 million items in total.
.
.
---
SAGE is the world acknowledged academic publishing house. Annually, it publishes more than 900 high quality journals and reference books in the leading fields such as, humanities and social sciences, technologies and medicine.
.
.
.
---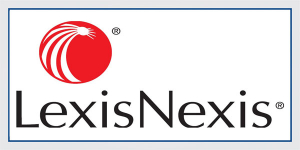 LexisNexis Academic is a scientific electronic database specializing in the field of law. It incorporates information resources of more than 5800 online publishing houses. Users can find materials, access shepherd's citation service and hundreds of legal reviews associated with America's federal as well as state courts. Business, legal and more than 17 000 news sources make LexisNexis Academic one of the most powerful and perfect research instruments. Access thousands of newspapers, periodicals, television and radio programs, news and blogs, as well as corporate guides and financial information.
.
---
Humanities Source – includes 1480 journal titles and full versions of scientific articles issued since 1900. It combines the following fields: archaeology, art, communication, folklore, classical philology, history, journalism, linguistics, literature, music, philosophy, religion, theology, etc. We would also like to remind our users that the mentioned database includes Ilia State University's scientific reference journal – "KADMOS".
.
.
---
Political Science Complete – includes 3119 journal titles, more than 340 monographs and full texts of more than 38,000 conference materials. The database combines the following fields: Political science, international relations, public administration, political philosophy, political ethics, etc. Users can access the indexed and abstracted lists of articles as well as their full texts in the mentioned electronic database. We would like to remind you that the database also includes Ilia State University's scientific reference journal by the name of "Identity Studies".
---
Multidisciplinary scientific archive. There are thousands of magazine and newspaper available.
.
.
.
.
---
Jstore is a database that provides full versions of the electronic books. At the time, the collection contains 63 electronic book titles from the following fields: history, religion, sociology, music, art and anthropology.
.
.
.
.
---
Brings together biological, ecological and environmental sciences.
.
.
.
.
.
---
Project MUSE is a leading provider of digital material in the humanities and social sciences that is aimed for scientific community. It was established as a result of non-commercial partnership between libraries and publications.
As of today, Project MUSE provides access to 200 university publications, as well as books and journals of scientific community around the world. Its database includes more than 300 000 reviewed academic journals and up to 700 000 electronic books.
.
---
Cambridge University refereed and scientific journals digital archive. Humanitarian, social, natural, political and economic sciences, the arts, medicine, agriculture and information technology. More than 250 magazine.
.
.
.
.
Detailed description | Access from University | Access outside the University | Guides| Trainings | Ask a librarian
---
Social, humanitarian, economic, political, engineering, exact and natural sciences, information technology, arts, business and economics. 136 Magazine.
.
.
.
.
---
International Money Fund (IMF) is an electronic resource that provides access to its periodicals, books, working documents and researches as well as to analysis of statistical data. (IMF) gathers resources concerning macroeconomics, globalization, trade, subsidies as well as technical support, demography, developing countries, overcomig poverty etc.
.
.
.Detailed description | Access from University| Access outside the University | Guides| Trainings | Ask a librarian
---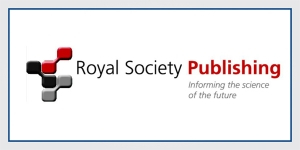 Combining biological, mathematical, physics and engineering sciences.
.
.
.
.
.
---
Multidisciplinary Academic Reference Edition.
.
.
.
.
.
---
Combining works, which focuses on internal medicine and its sub specialties, including – cardiology, emergency care, endocrinology, gastroenterology, hematology / oncology, immunology / allergy, infectious disease, neurology / neurosurgery, pulmonary therapy and rheumatology.
.
.
.
---
The Edward Elgar Publishing Journals Collection includes five leading international peer reviewed journals in law, economics, and management and leadership studies. The Edward Elgar Publishing Development Studies e-book Collection includes access to 288 Development Studies and Development Economics titles published in 2015 or before. This is an interdisciplinary collection of books covering many areas of development studies including finance, economics, innovation studies, infrastructure development, health, corporate governance, public and social policy, migration, research methods, intellectual property, legal reform and more. The collection includes scholarly monographs, handbooks and reference books.
---
Oxford University Press Journals Database includes well-known and well-respected journals in exact and natural sciences, medicine, social and humanity.
.
.
.
.
---
Multidisciplinary electronic library. There are more than 33,000 books in various fields.
.
.
.
.
---
The Journal of Autism and Developmental Disorders is the leading peer-reviewed, scholarly periodical focusing on all aspects of autism spectrum disorders and related developmental disabilities. Published monthly, JADD is committed to advancing the understanding of autism, including potential causes and prevalence (e.g., genetic, immunological, environmental); diagnosis advancements; and effective clinical care, education, and treatment for all individuals.
.
.
---
Hinari – the electronic database, coordinated by the World Health Organization (WHO), offers its customers an access to the most authoritative journals of biomedicine, health care and other related fields. Hinari was launched in January 2002, with some 1500 journals from major publishers. Information resources are available in 30 different languages for more than 100 countries. Currently, more than 42000 information resources, including full-text articles, are available as a result of cooperation with various publishers.  
Note:  in order to get an acceptance password, please contact to the Library.
---
The journal Identity Studies in the Caucasus and the Black Sea Region (formerly Identity Studies) is a peer-reviewed, scholarly journal, which was founded in 2009 with the support of a grant from the Swiss National Science Foundation. Its aim is to advance interdisciplinary knowledge about the formation and dissolution of political, cultural and societal identities in the contemporary world, particularly in the Caucasus and the Black Sea region.  Major disciplines represented in the journal are sociology, political science, cultural studies, philosophy, anthropology and psychology.
.
---
Kadmos is a peer-reviewed multi-disciplinary academic journal, published by Ilia State University (Tbilisi), which aims to challenge, provoke and excite thinking in the areas of the classics, literature and orature, linguistics, philosophy, cultural anthropology (ethnography, ethnology and mythology) and history (archeology).
.
.
.
---
Eprints is an institutional repository which enables users to create their own academic portfolio/profile. It means they can put their different, already published or ready-to-be-published editions or research material in one space.
.
.
.
.
---
Iliauni Open Journal Systems is a repository of scientific journals belonging to Iliauni.
It incorporates such journals as are:
Etudes Interdisciplinaires en Sciences humaines; Identity Studies in the Caucasus and the Black Sea Region; Reconstructions of history; Health Policy, Economics and Sociology.
You can search for materials in the repository by the following categories: author, year, topic and institute.